How Anne-Laure achieved her dream (running 10km without walking) in 20 days
1% better every day at 11:11am - newsletter #067
On 6 August 2020, we opened the beta of the DREAM COACH TIMELEFT for 10 members selected among the many candidatures received. We selected Anne-Laure and her dream "to run a 10km without walking".
The principle of the DREAM COACH TIMELEFT is to help you make your dreams come true thanks to a simple 8-step system. We have studied more than 2500 dreams since the beginning of the year and coached hundreds of members. Although the system is simple to explain, it is more complicated in practice.
That's why we have added this new feature!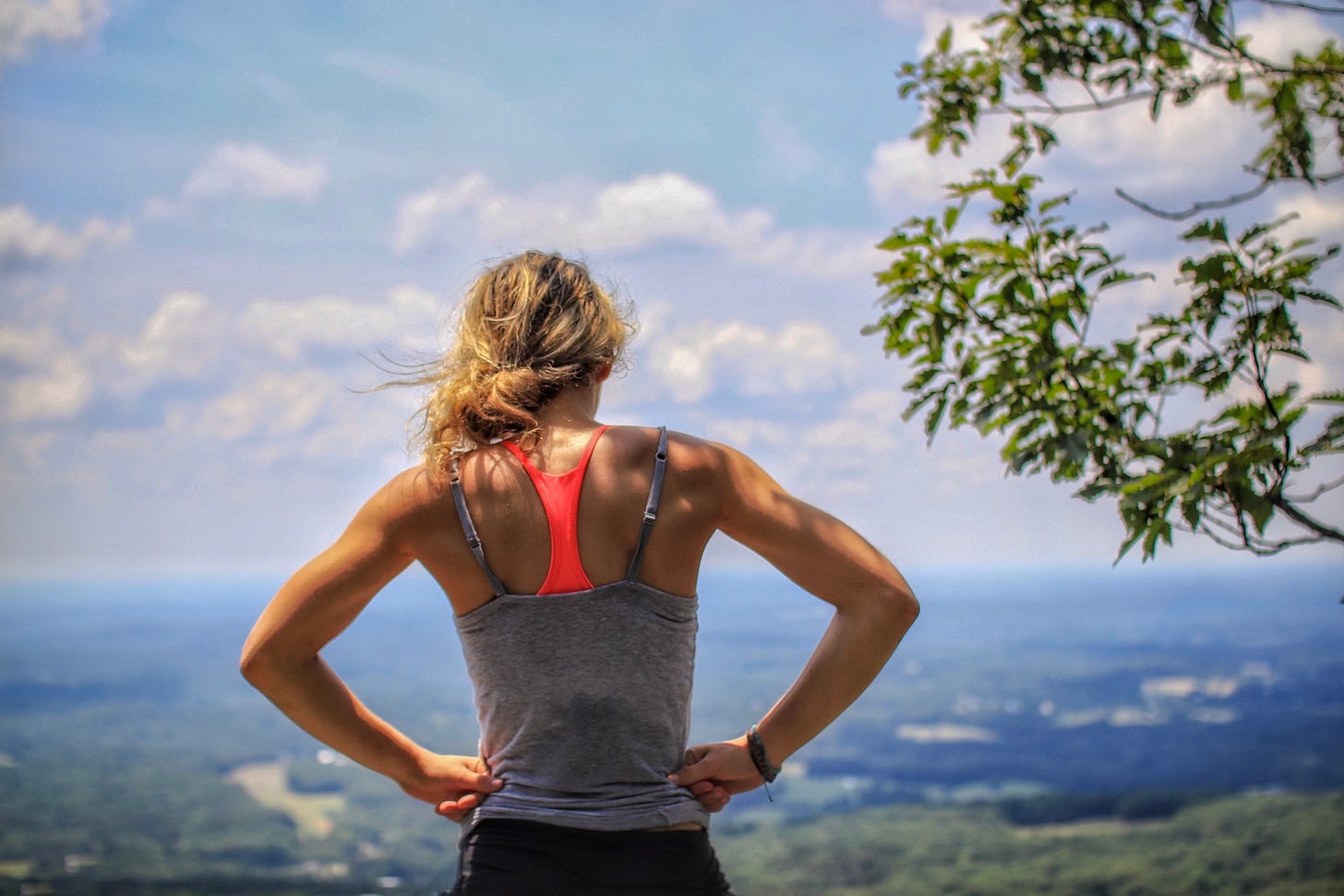 Anne-Laure has many dreams on her bucket list. We decided to focus on one dream in particular: running 10km "without walking".
Dream big, start small. It is important to have "big dreams" on your bucket list as well as "little dreams". It is by starting to make the "little dreams" come true that you will have the energy to conquer the big ones! What we are looking for here is to get you moving, in a good dynamic.
POINT 4 & 5: Make every dream measurable / Talk about it
First contact with Anne-Laure on August 14th to ensure that the objective is measurable. If you can't measure it, then you won't be able to reach it. We often see dreams where we want "more" or "less". But how do you know when you are "more"? How do you know that the actions you put in place are efficient? The advantage over "sporty" dreams is that they are often quantifiable.
Anne-laure first message : I have already run 5km and usually I do them in 45 minutes alternating running and walking. I do one run per week but from September I am available to do 3 per week. The goal is to run 10km without stopping...!
POINT 6: Defining point A and point B
Anne-Laure is unable to run 5km without walking. To move forward, let's imagine that she can run 3km without walking. This is "point A". Running 10km without walking is "point B". So what we are trying to achieve together is quite a challenge for Anne-Laure: to triple the distance!
POINT 7: Set up a system in place (and not relying on your motivation)
Why shouldn't we rely on motivation? Because statistically, it is a strategy that fails. Just look at the gyms on 1 January and then a few weeks later. Motivation serves to start, it is the system that serves to finish.
First exercise for Anne-Laure :
Download Strava and create an account

Do a 10km run with the application to get your first data

Start running with the app on, this will give you your average speed after a few meters, as soon as you have it, you aim for +20%. For example, if you are at 8min/km, you go to 9.6min/km. It will seem very slow, but what we are looking for is to find "the fastest speed you can hold the longest" (for the moment 10km).

Give me the link to your race once you've done it. (exemple)
Its first strava activity on August 24th
"Coucou Maxime, Here are the details of my first attempt 10km without stopping. Very disappointed with myself but at the same time, I didn't listen to you..."
We explain to Anne-Laure that she must not be disappointed because it is a great performance! She has just run 5km without walking, which wasn't possible until a few days ago.
Once again, what is important is to remember the objective and how you measure it. We are not trying to run a 10km as fast as possible, but we are trying to run a 10km "without walking", which is fundamentally different. We propose to Anne-Laure to take 2 days off and to continue at a low speed to "not walk".
Answer from Anne-Laure on August 25th :
"Hello. Thank you !!! 🥇🥇 Yes, I am so happy because it is the first time I have done so many km without stopping (I had to walk 5mn in total). I went really slowly like you told me. However, after 2km I already had a stitch on the side and almost all the way along it's very unpleasant 😱🥵, maybe there's a breathing technique that I don't have...?"
Anne-Laure achieves her dream on September 3rd!
"Hi Maxime, This is my last 10km run without stopping!I am so happy with my progress!"
For some, this dream may seem ridiculous, for others it seems impossible. Anne-Laure shows us that everything is possible, whatever our starting point.
We continue to exchange with her as we write these lines. She now wants to run a 10km in 60min. We take bets that she will make it?
---
ONE QUOTE TO SHARE
"A good laugh and a long run are the two best cures for anything". - Unknow
---
ONE VIDEO TO WATCH
David Blaine's was dizzying. Yesterday, the stuntman ascended 24,900 ft. in the air via balloons in Arizona...or rather, over Arizona. He parachuted down to safety after about 30 minutes.
---
ONE QUESTION TO ASK YOURSELF
What can I accept that I can't change?
---
ONE TRAINING TO DO
As a beginner triathlete or swimmer it's important we learn to walk before we run. That means we need to focus on the fundamentals and basic skills that will set you up as a swimmer. Mark is here to help those newer triathletes or swimmers, that are looking for a handful of key swim workouts to follow, and improve their swimming!
---
❤️ SHARE WITH A FRIEND
Thanks for reading. If you liked today's newsletter, I'd love for you to share it with a friend. You can also leave a comment, I'd love to read your feedbacks !
---
If you want to know a little more about my work and my world, click on a link below !