I have 325 dreams on my bucket list, wanna do one of them with me ?
1% better every day at 11:11am - newsletter #060
You may know it, and if you don't, I'll tell you, so you don't have to ignore it, but my mission in life is to create a world where everyone wakes up everyday inspired to go after their dreams.
To achieve this, I'm doing two things: I'm trying to fulfill as many dreams on my bucket list as possible to show that anything is possible (here) and I've created a digital platform called "TimeLeft".
Timeleft is a platform which bring together those who have dreams and those who have already achieved them. Why? Because the most effective way to learn how to make your dream come true is to talk to someone who has already done it!
In just a few clicks, Timeleft helps you create your bucket list and meet people, like you and me, who have dreams in their heads! On my bucket list (clic here), I have 172 dreams yet to come true and 155 dreams already realized. So if one of your dreams is on my bucket list, send me a message!
I am convinced that if more people made their dreams come true, our world would be a better place. Here are a few examples:
---
ONE QUOTE TO SHARE
"A good marriage is one in which each spouse secretly thinks he or she got the better deal, and this is true also of our friendships." - Anne Lamott
---
ONE (or more) VIDEO TO WATCH
Robert Pattinson's upcoming Batman movie, The Batman, is one of the most anticipated DC movies. Today, director Matt Reeves debuted a first look at Pattinson's take on the Dark Knight.
Gotham's Dark Knight looks much different this time…
---
"The most dangerous villains in the DC Universe have been forced to team up and take on a new mission: Kill the Justice League" the description under the trailer reads. "Create Chaos in Metropolis. You are the Suicide Squad."
---
Warner Bros. Games Montreal debuted its new game set within Batman's world, Gotham Knights, at DC Comics' FanDome today, and the developers brought nearly eight minutes of gameplay footage for fans to watch.
---
After questions about whether Wonder Woman 1984 would possibly skip theaters to premiere digitally, a new trailer for the film confirms it's getting the big-screen treatment.
"I really think the movie is so great on the big screen," Jenkins said during the event. "We're going to stick it out, and we believe in putting it in the cinema."
---
ONE QUESTION TO ASK YOURSELF
How will your life be different in a year?
---
ONE WORKOUT TO DO
10 minutes per day for 10 days
Here is the training program I created for a friend who wanted to lose weight and didn't have a lot of time available.
40 > Jumping Jack
20> Situps
40 > High Knees (count 20 reps on one side)
20 > Squats
40 > Climbers (count 20 reps on one side)
20 > Plank Switchs
40 > High Knees (count 20 reps on one side)
20 > Sprawls
40 > Jumping Jack
The aim is really to go all the way! Remember to time yourself every time, and try to beat your own record every day.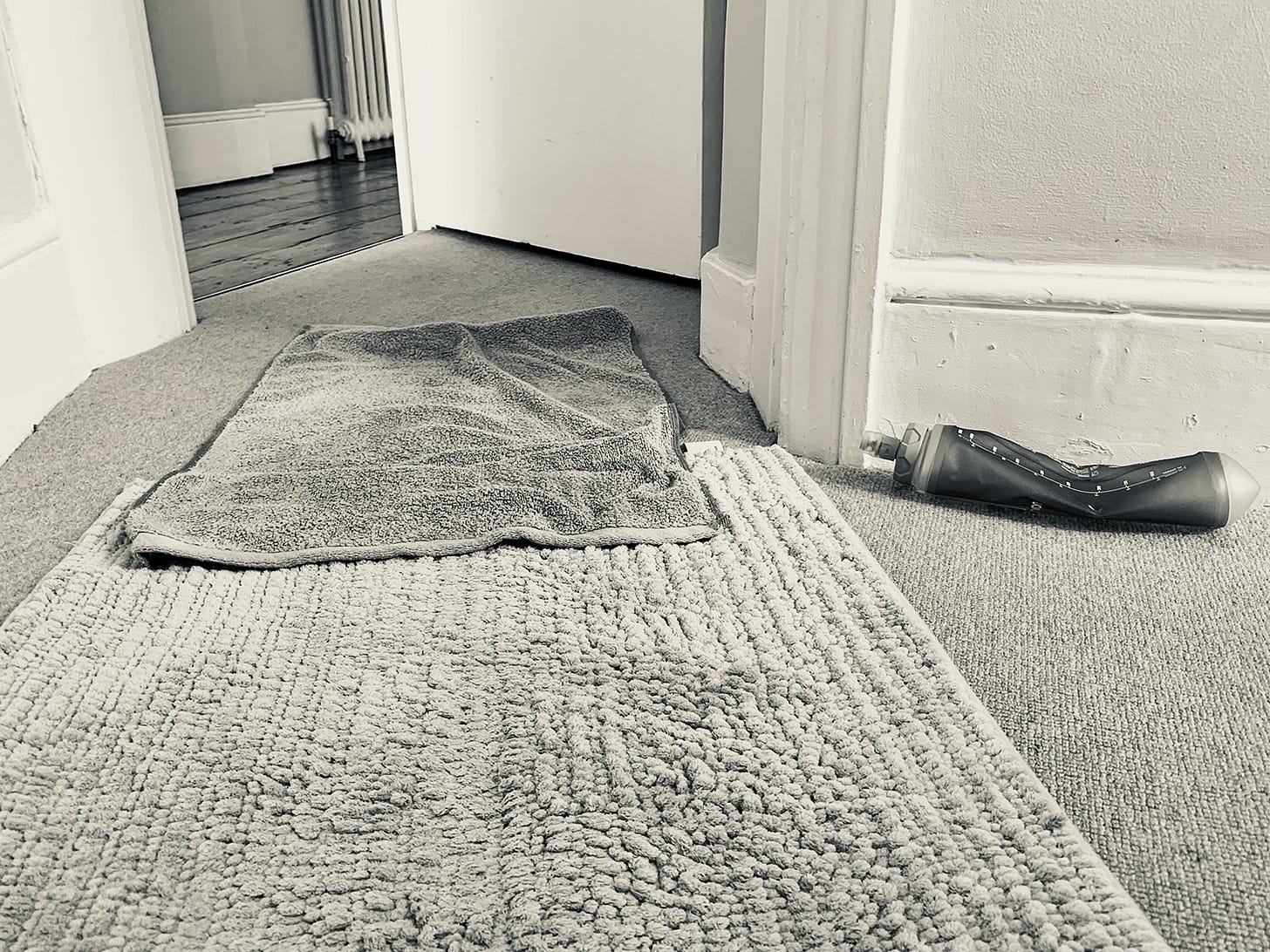 ---
❤️ SHARE WITH A FRIEND
Thanks for reading. If you liked today's newsletter, I'd love for you to share it with a friend. You can also leave a comment, I'd love to read your feedbacks !
---
If you want to know a little more about my work and my world, click on a link below !