If you limit your goals to what you know you can achieve, you are setting the bar way too low
1% better every day at 11:11am - newsletter #061
I have just finished the book "Principles: Life and Work" by Ray Dalio. I would like to share with you the principles that caught my attention. But first of all, a bit of context!
In 1975, Ray Dalio founded an investment firm, Bridgewater Associates, out of his two-bedroom apartment in New York City. Forty years later, Bridgewater has made more money for its clients than any other hedge fund in history and grown into the fifth most important private company in the United States, according to Fortune magazine.
Along the way, Dalio discovered a set of unique principles that have led to Bridgewater's exceptionally effective culture, which he describes as "an idea meritocracy that strives to achieve meaningful work and meaningful relationships through radical transparency."
Here is a non-exhaustive selection of the best passages (in my opinion). Some "principles" to read and reread.
Don't let fears of what others think of you stand in your way.

Learning to be radically transparent is like learning to speak in public: While it's initially awkward, the more you do it, the more comfortable you will be with it.

Don't get hung up on your views of how things "should" be because you will miss out on learning how they really are.

The challenges you face will test and strengthen you. If you're not failing, you're not pushing your limits, and if you're not pushing your limits, you're not maximizing your potential.

Every time you confront something painful, you are at a potentially important juncture in your life—you have the opportunity to choose healthy and painful truth or unhealthy but comfortable delusion.

Don't worry about looking good—worry instead about achieving your goals.

Don't let pain stand in the way of progress

If you limit your goals to what you know you can achieve, you are setting the bar way too low.

Acknowledging your weaknesses is not the same as surrendering to them.

Great planners who don't execute their plans go nowhere.

The two biggest barriers to good decision making are your ego and your blind spots.

If you really want to change, the best thing you can do is choose which habits to acquire and which to get rid of and then go about doing that.

Be an imperfectionist. Perfectionists spend too much time on little differences at the margins at the expense of the important things.

Until you make the unconscious conscious, it will direct your life and you will call it fate.

Any damn fool can make it complex. It takes a genius to make it simple.

Know that nobody can see themselves objectively.

If you and others don't raise your perspectives, there's no way you will resolve your disputes.

Inexperienced people can have great ideas too, sometimes far better ones than more experienced people.

Principles are like laws—you can't break one simply because you and someone else agree to break it.

If you choose the right people with the right values and remain in sync with them, you will play beautiful jazz together. If you choose the wrong people, you will all go over the waterfall together.

Hire Right, Because the Penalties for Hiring Wrong Are Huge.

Don't design jobs to fit people.

Great people are hard to find so make sure you think about how to keep them.

Have people "complete their swings" before moving on to new roles.

Great managers are not philosophers, entertainers, doers, or artists. They are engineers. They see their organizations as machines and work assiduously to maintain and improve them.

Don't just pay attention to your job; pay attention to how your job will be done if you are no longer around.

Virtually nothing goes according to plan because one doesn't plan for the things that go wrong.
PS: you can find the complete list of his principles here
PS : you can find my complete book-list here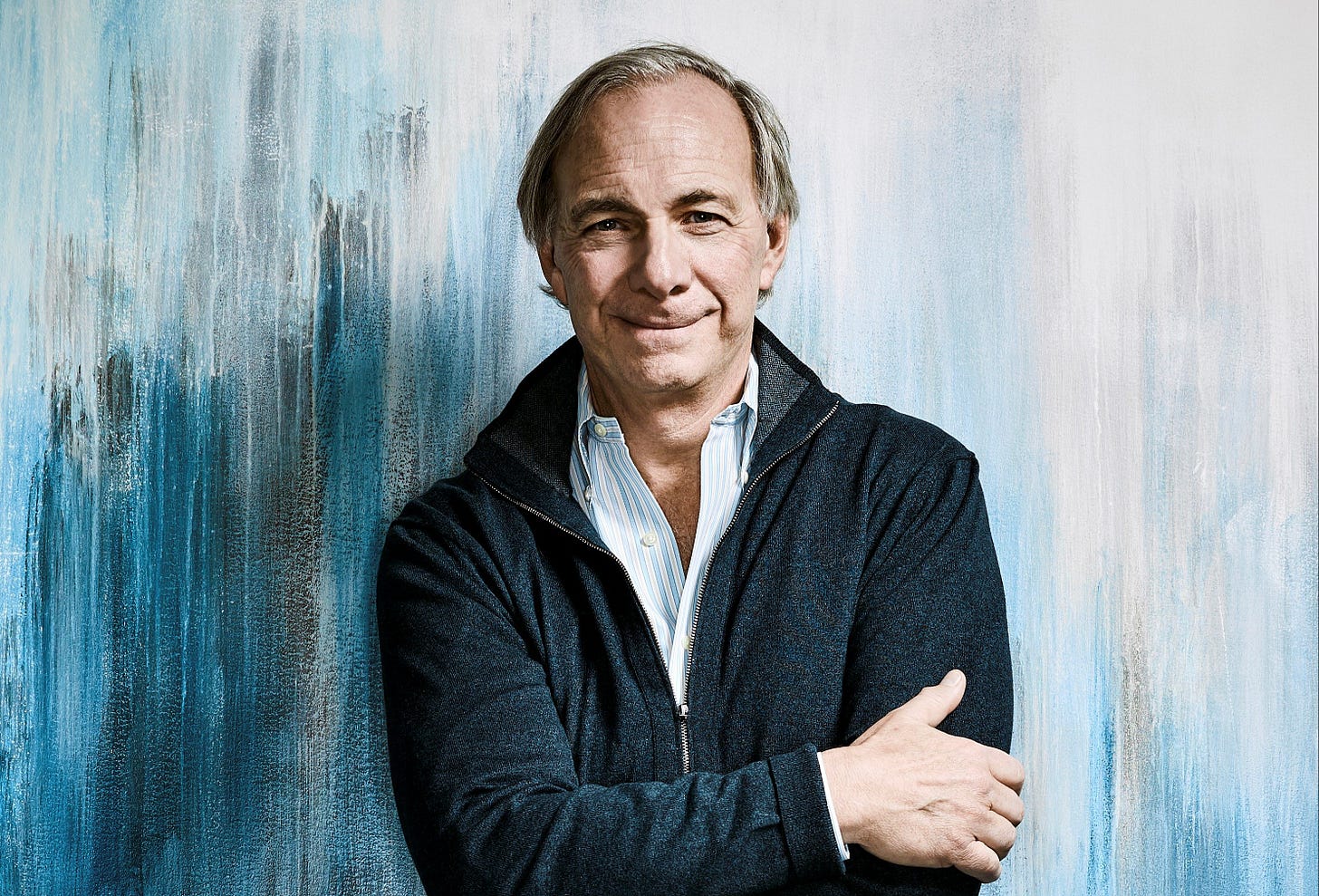 ---
ONE QUOTE TO SHARE
"Success consists of going from failure to failure without loss of enthusiasm" - Winston Churchill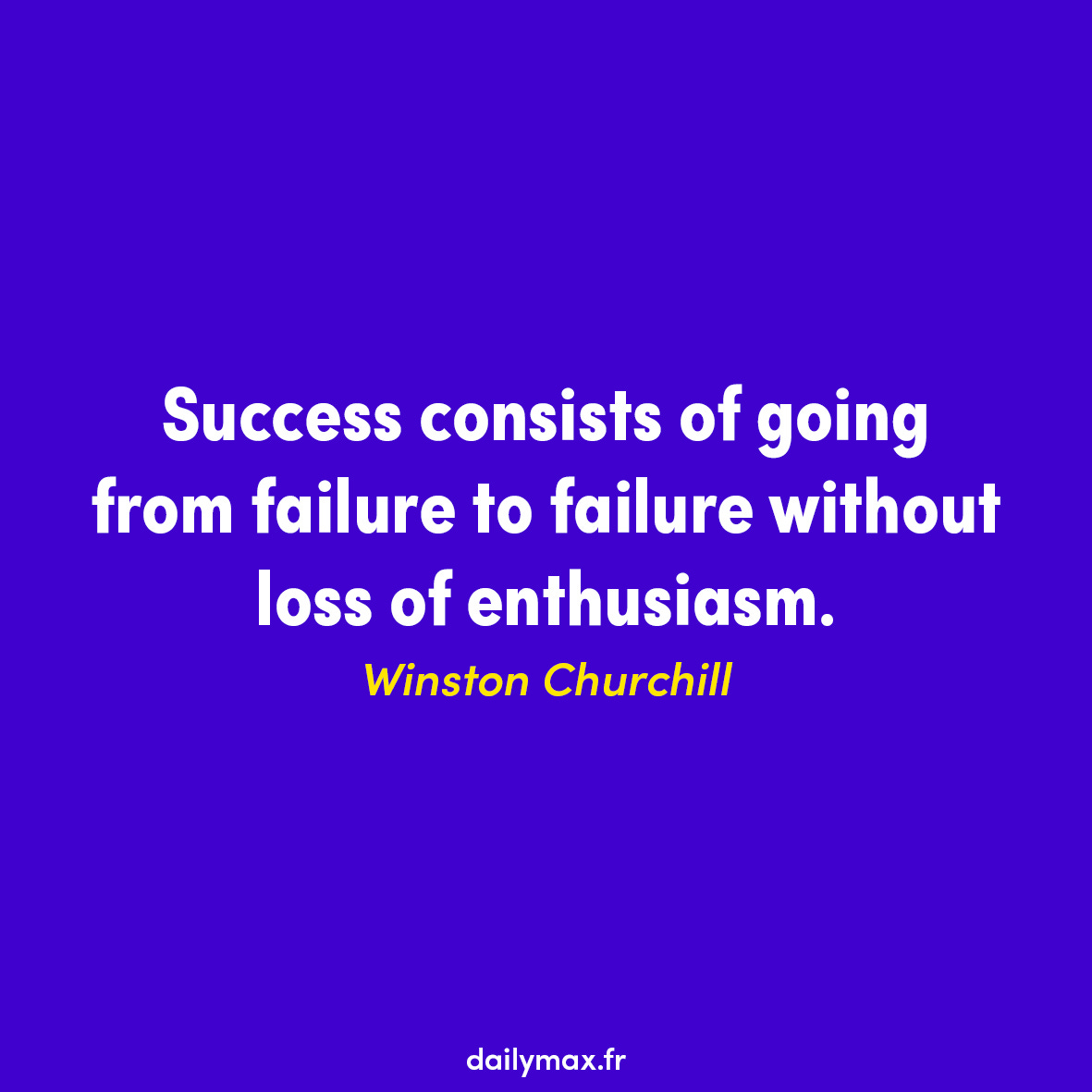 ---
ONE ARTICLE TO READ
As the world looks for more sustainable protein sources, funding in the alt-meat space has surged. Through July of this year alone, alt-meat startups have raised $1B+, more than double last year's haul.
One fast riser: SIMULATE -- the startup behind plant-based NUGGS (AKA the "Tesla of chicken nuggets"), has raised $11m+ from investors including frozen food giant McCain Foods.
The nutrition tech startup recently did a "drop" of Spicy NUGGS, which sold out 1k boxes in 16 minutes and led to a hilarious Instagram exchange with supermodel Bella Hadid.
Another meme-tastic move includes release notes (like software updates) for each new product improvement (i.e., "increased fiber"). And its pricing page gives options of 2 lbs. ($34.99), 4 lbs. ($44.99) and 420 lbs. ("you don't need this" LOL).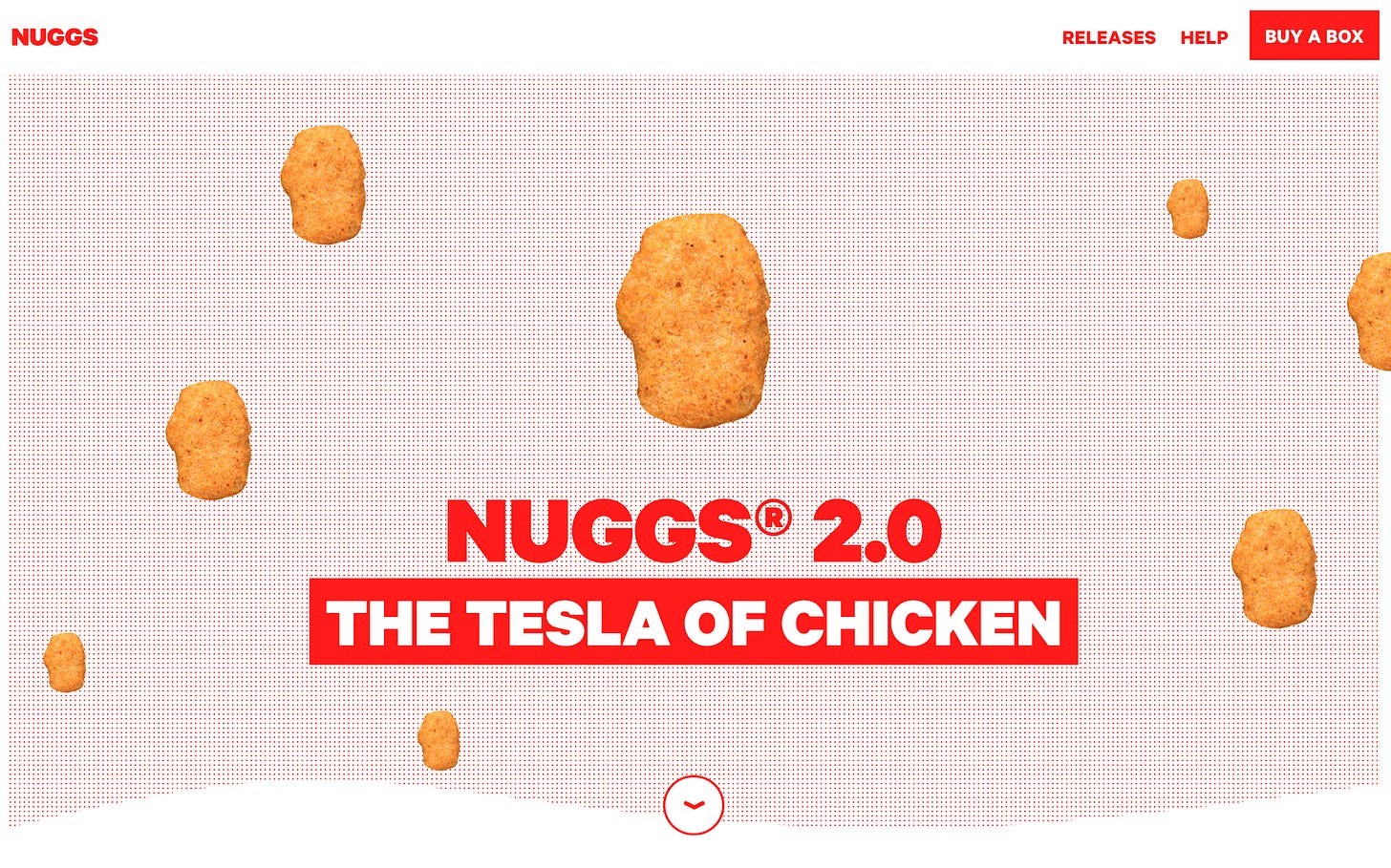 ---
ONE MOVIE TO WATCH
When Enola Holmes—Sherlock's teen sister—discovers her mother missing, she sets off to find her, becoming a super-sleuth in her own right as she outwits her famous brother and unravels a dangerous conspiracy around a mysterious young Lord.
Starring Millie Bobby Brown, Sam Claflin, with Henry Cavill and Helena Bonham-Carter. Directed by Harry Bradbeer (Fleabag).
---
ONE (MORE) MOVIE TO WATCH
The Suicide Squad, also known as Suicide Squad 2, is an upcoming American superhero film based on the DC Comics antihero team Suicide Squad.
Set for distribution by Warner Bros. Pictures, it is intended to be a standalone sequel to Suicide Squad and the tenth film in the DC Extended Universe.
---
ONE BRAND TO FOLLOW
Tech-driven vegan brand Simulate plans its aggressive expansion after selling one million pounds of NUGGS, vegan nuggets marketed as "the Tesla of chicken."
We love their Instagram communication strategy based on "meme"!
---
ONE QUESTION TO ASK YOURSELF
If you could do only one thing with your life right now, what would you do?

---
ONE WORKOUT TO DO
60sec plank hold + 10x plank switches + 10x squats
120sec plank hold + 20x plank switches + 20x squats
180sec plank hold + 30x plank switches + 80x squats
120sec plank hold + 20x plank switches + 20x squats
60sec plank hold + 10x plank switches + 10x squats
If you do it in less than 25min, you're are in a pretty good shape !
How to do > plank hold / plank switches / squats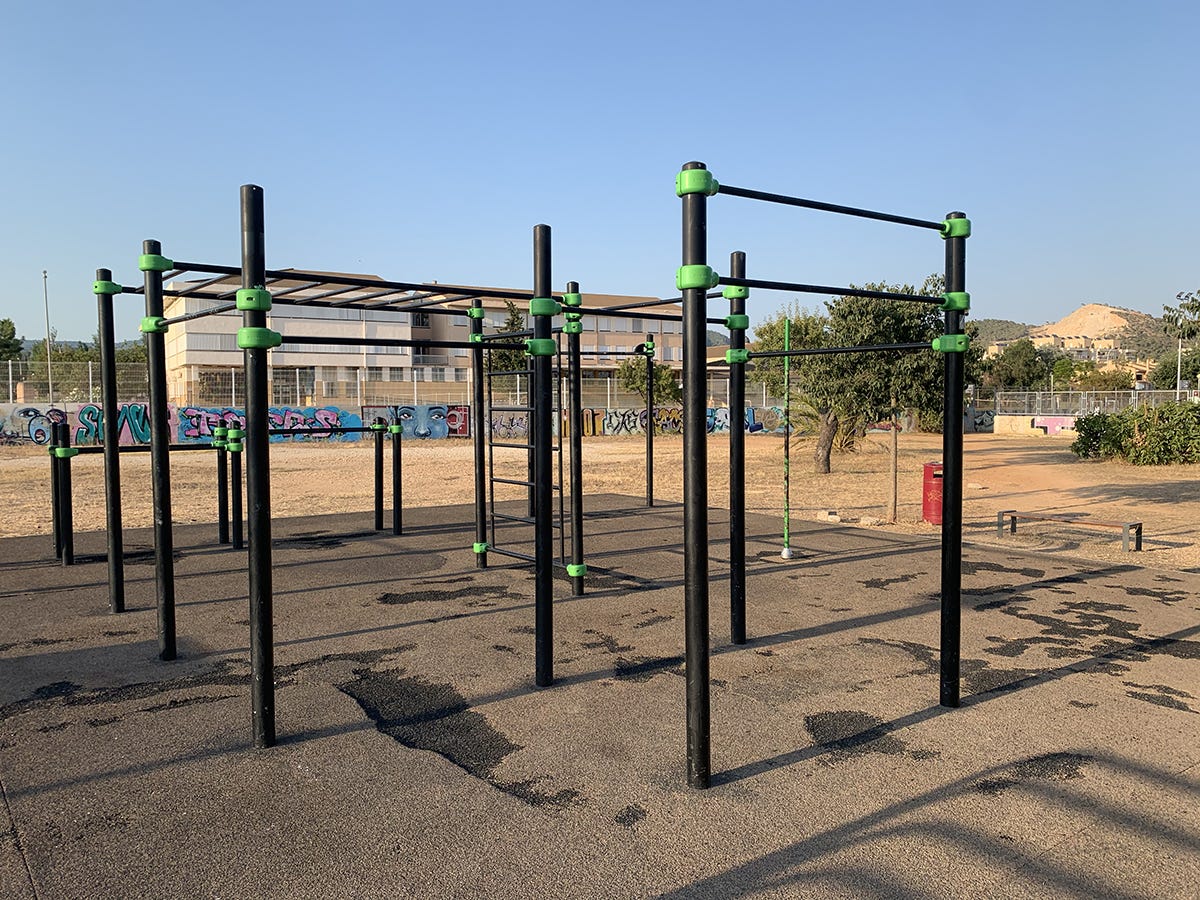 ---
❤️ SHARE WITH A FRIEND
Thanks for reading. If you liked today's newsletter, I'd love for you to share it with a friend. You can also leave a comment, I'd love to read your feedbacks !
---
If you want to know a little more about my work and my world, click on a link below !