I don't know where to start, there's so much to say. I'm still having a hard time realizing that I've just spent half the year on the other side of the world. At first, I was only supposed to stay 3 months and go back!
But in life, you never know what tomorrow will bring. And that's what's scary awesome! I wrote about my 180 days in Australia on my blog
I left on December 26th after having spent Christmas with my family, left my apartment and sold most of my " belongings ". First trip abroad alone, first time where nothing holds me back. Clearly, it felt weird!
WHAT I LEARNED
I feel like a new (better) version of myself. As if I had installed the upgrade I was missing. I'm so happy right now.
I realize how lucky I am at the age of 35 to be able to live the life I've always dreamed of. I'm in the best shape of my life, with my mind full of ideas. And most of all, time ahead of me!
Thanks to this adventure (especially Vipassana and the road trip in New Zealand), I have overcome my fear of being alone. I know now that I can be happy alone, without needing anyone.
I have also made peace with myself about my past. Yes, it is sometimes sulfurous and not pretty. But it's my past and I can't change it. To tell you the truth, I don't want to change it because it made me who I am now. I've come to understand that the image people have of me will change over time. That it is normal that there is a gap, and I have to accept that.
I realized that I'd been locked up for almost 20 years in this life of a Parisian entrepreneur, who was circling around like a lion in a cage. Living abroad opened my eyes to the world, as if I'd taken the red pill in Matrix.
I no longer dream of setting up a project to have the logo printed on the reception wall and the employees dressed in the company's colors. I don't dream about it any more because I've already done it and it only serves to satisfy the ego. I no longer dream of it, because I dream differently: I want to create a nomad digital project that is resilient to the hazards of the world, that allows me to live as I want and where I want.
At the time I'm writing these lines, we are 50% of the year. Considering what I accomplished the first half, I tell myself that the second half is going to be even crazier!
1 dream realized per week
His 180 days abroad were also a great opportunity to make many dreams on my bucket list come true. It's obvious, that being full time on my dreams allows me to accomplish a lot in a short time!
Here is the list of the 22 dreams I had during my adventure. There are still 70 to come true, so don't hesitate if you want to make one with me!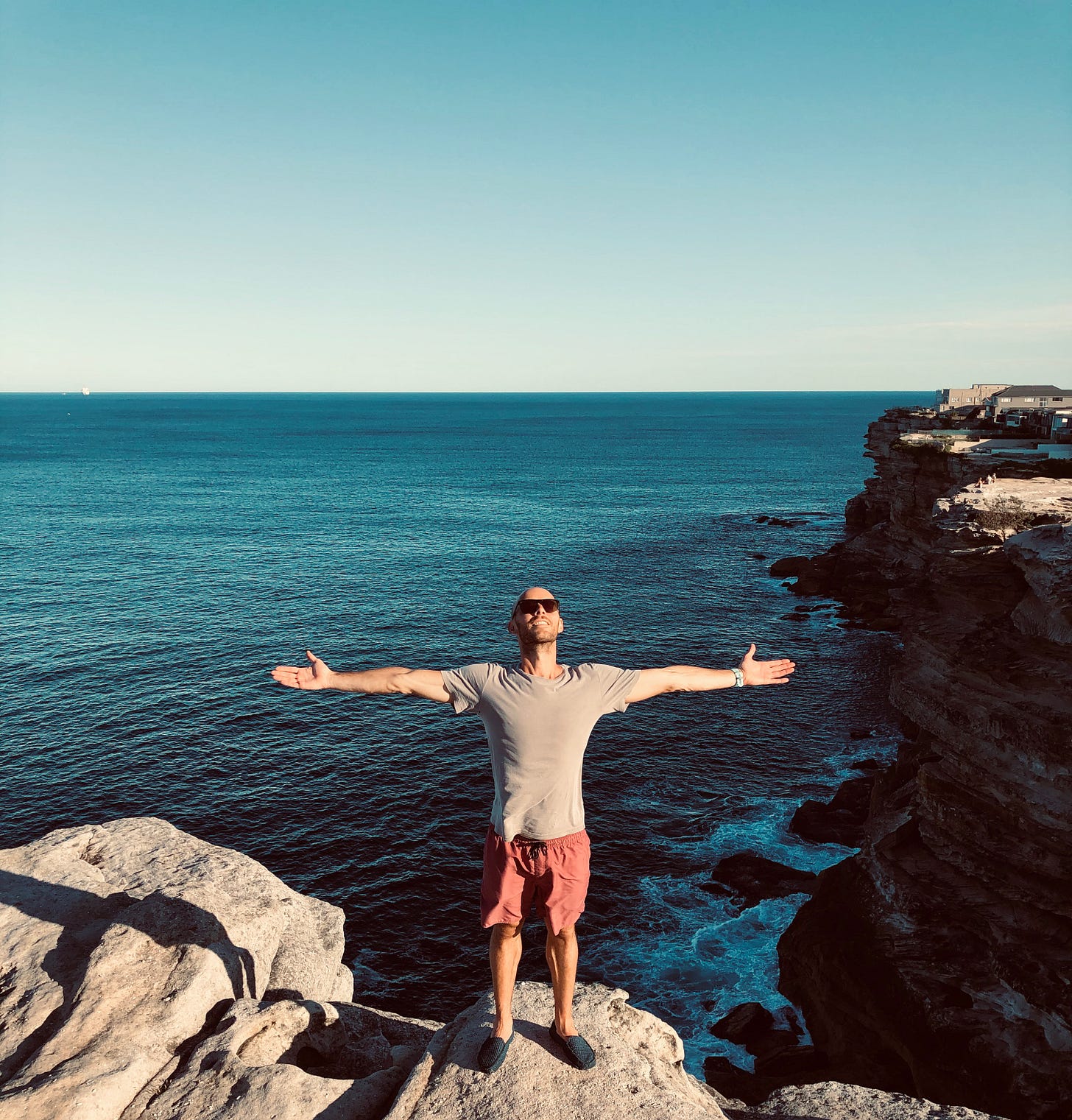 ---
ONE QUOTE TO SHARE
"Idealists who are not well grounded in reality create problems, not progress." - Ray Dalio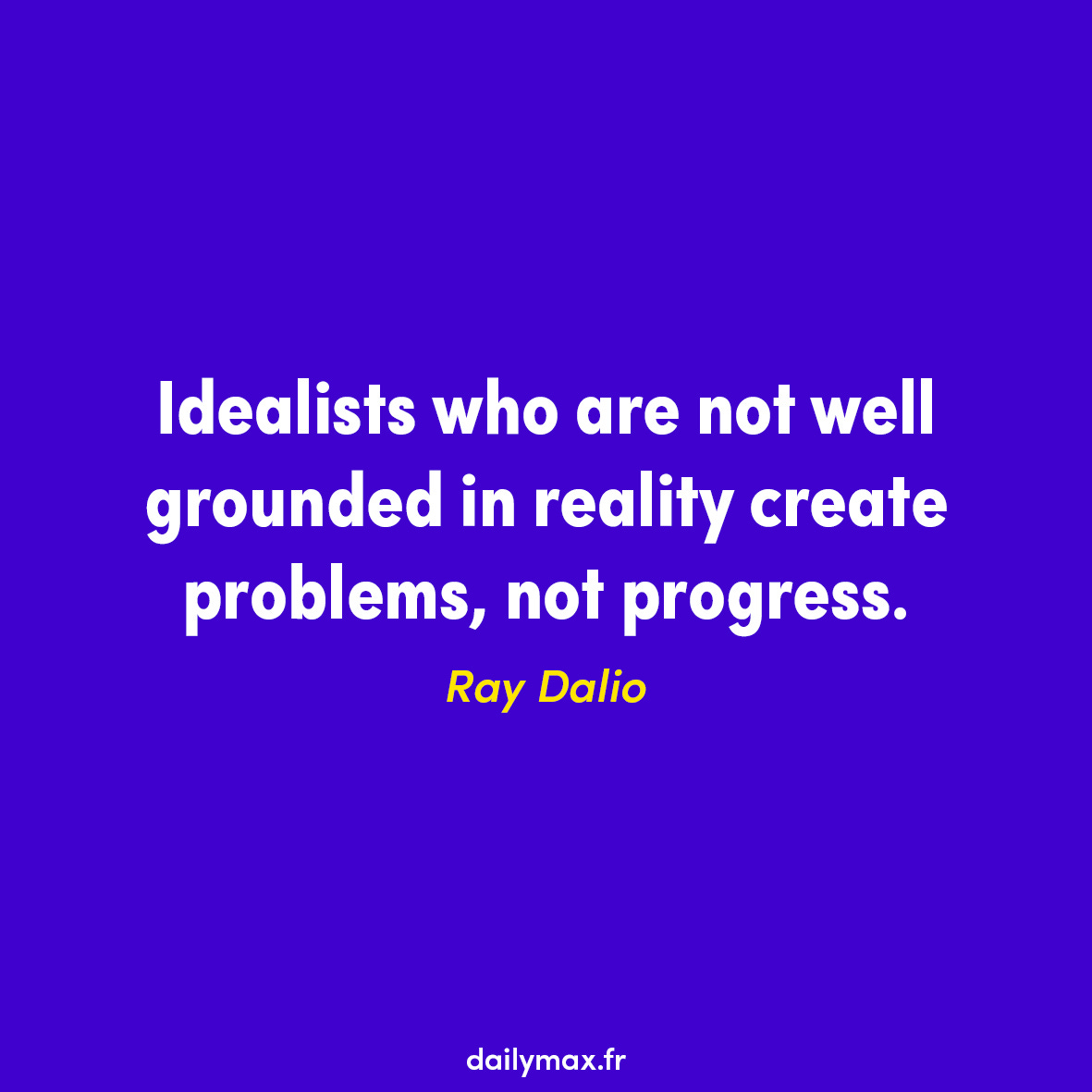 ---
ONE GADGET TO BUY
Mokibo is a full-size keyboard in which the keyboard surface also functions as a trackpad. Your fingers don't have to leave the keyboard to move the mouse cursor.
Where is the trackpad ?
In previous versions of Mokibo, the entire keyboard was a trackpad. With the new Mokibo Folio, only the right side is used as the trackpad. Therefore, you can leave your left hand on the keyboard while using the trackpad with your right hand.
How is possible ?
A precision touch sensor is located under the right half of the keyboard. Their technology automatically distinguishes between keyboard mode and mouse mode so that the mouse does not move while using the keyboard.
---
ONE MOVIE TO WATCH
Netflix has just released the official trailer for Hoops, an animated "not for kids" comedy starring Jake Johnson as an unlucky high school basketball coach. Johnson is trying to make his basketball dreams come true. Writer Ben Hoffman created the series, with Phil Lord and Chris Miller as producers.
The joke at 1m37s made me laugh (a lot)!
---
ONE QUESTION TO ASK YOURSELF
What are my insecurities? How can I work on them?
---
ONE WORKOUT TO DO
"Here's my 10 week jump rope transformation results! It's been a long ride, but I am happy with the results and glad I took on this jump rope challenge. Even learned some cool jump rope tricks! I'm going to keep jump roping to knock off some more fat, I'd like to get into the single digit body fat percentage." - Jeremy Sciarappa
---
❤️ SHARE WITH A FRIEND
Thanks for reading. If you liked today's newsletter, I'd love for you to share it with a friend. You can also leave a comment, I'd love to read your feedbacks !
---
If you want to know a little more about my work and my world, click on a link below !