My Ironman has just been cancelled: 10 months of training for nothing or any good in it?
1% better every day at 11:11am - DailyMax #072
We believed in it, until the last moment. After cancelling everything last month, train and plane tickets, the Airbnb, car rental, we had reconsidered that the competition would take place. The IRONMAN 70.3 Les Sables d'Olonne took place without any problem, making us believe it again.
Last week, we took back the train tickets, booked the Airbnb again and intensified the training. Only 15 days left!
(My face half-happy / half "why-am-I-doing-all-this-already" at 7:30am on Faro beach)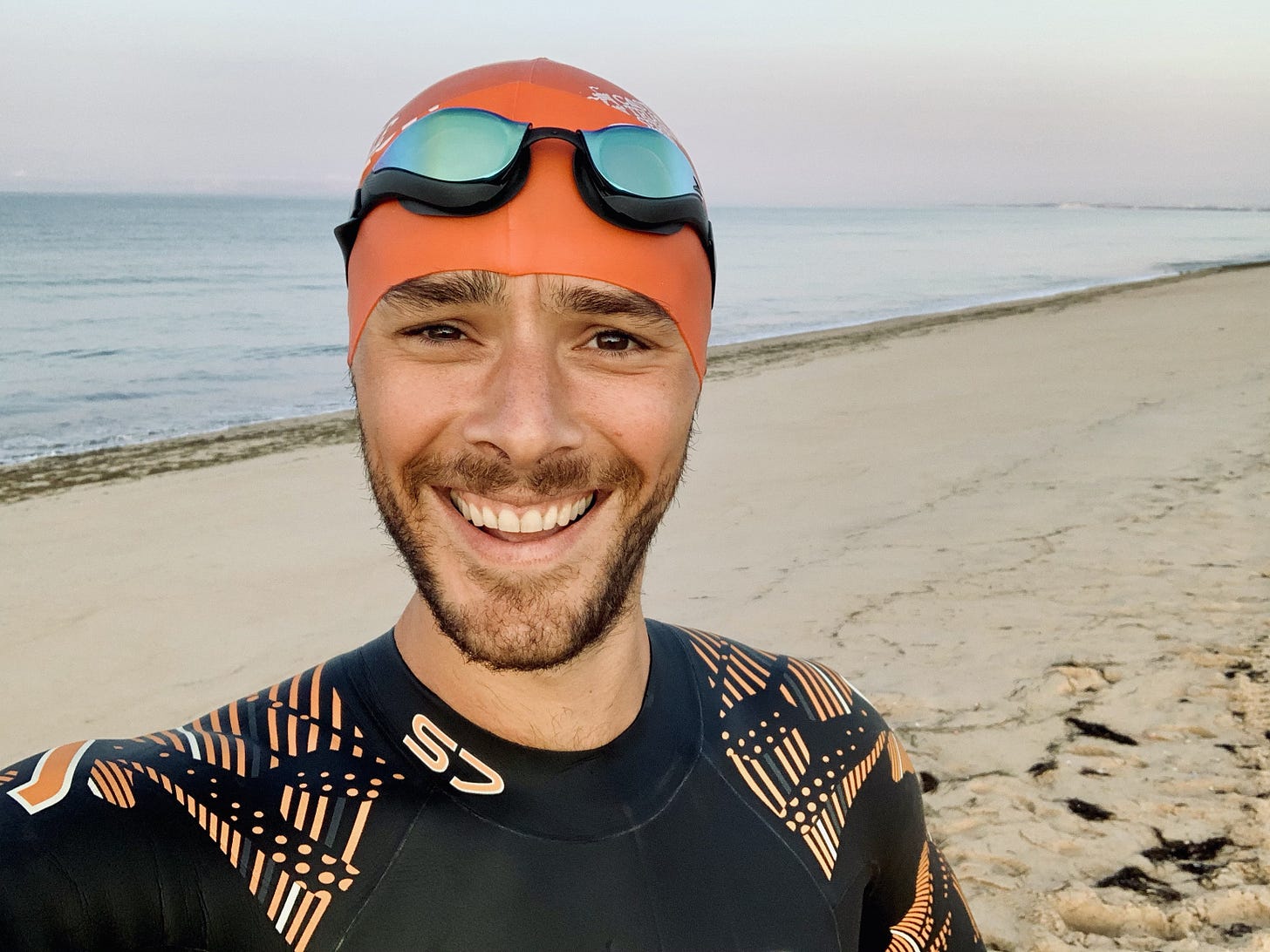 4 days later, the wind turns and becomes a storm. The event is cancelled.
In meetings leading up to the event, the regional safety and health authorities were satisfied that IRONMAN's proposed health and safety measures were well designed, and that participants, staff and the wider public would have been sufficiently protected from potential COVID-19 transmission. However, following a restriction of 1000 participants (including staff/team/public) by the French government, and ensuing direction by the prefecture yesterday, we regret to share that the event cannot take place in 2020 as planned and will now return on May 16, 2021.
Big slap in the face. Deception. Sadness. Anger. My mind goes through all the emotions. It is 3:00 pm. I call the friends we were supposed to do it with. We are upset, we don't know what to do. My coach calls me to cheer me up and explains to me that nothing is lost, that everything we have endured for months is going to serve us for later.
Last night I decided to let go. We left for the small town of Tavira (south of Portugal), we visited and then we sat down at a terrace for an aperitif. Tonight I don't count my calories anymore, tonight I eat and drink what I want, and as much as I want.
FUCK THE IRONMAN!
Woke up this morning at 08:00, hangover and a little sad. I promised to help Maud succeed in running a 10km in less than 60min. I don't want to run but I will motivate myself for her. (Congratulations to her for her new record this morning ! We're almost there!).
This will give me 66 minutes to think about the situation. I think back to the Vipassana teaching: "Maxime, you can accept it or change it. If you can't change it, I have to accept it." And yes, you have to accept it. So there are two ways to accept it. Either we can mope about our fate and brood about it or we can realize that the most important thing is the journey and find a solution to end it in a positive way. So I decide to be optimistic and continue the planned training.
I'm going to go there as planned and do this FUCKING IRONMAN as planned!
I'm going to go to Aix-En-Provence and do 1.9 km swim course is at the Lake of Peyrolles, the 90 km bike course and the three-loop 21.1 km run course between the city centre and the natural Parc de la Torse.
We cannot change the inevitable. The only thing we can do is play on the one string we have, and that is our attitude. Life is 10% what happens to you and 90% how you react to it.
---
ONE QUOTE TO SHARE
"It's better to do less than you hoped than nothing at all. No zero days." - James Clear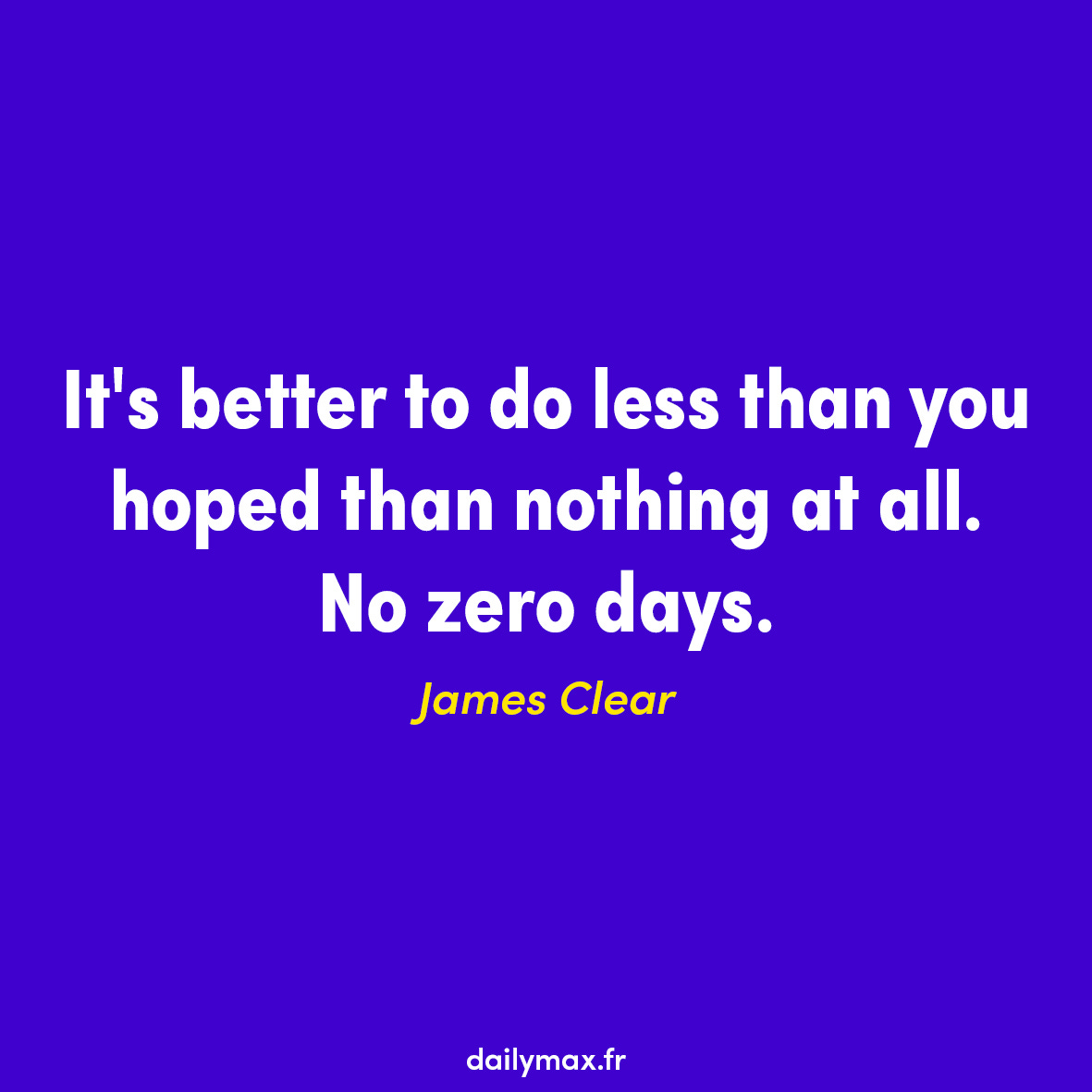 ---
ONE ARTICLE TO READ
Apple just finished its "Time Flies" event, its first fall event this year, and although we're still waiting on new iPhones, the company took the wraps off new Apple Watches and iPads.
And like this year's WWDC, we got all of the news through a video streamed online; there was no in-person event to accompany the arrival of new products.
Apple announced the Apple Watch Series 6, and it has a new health sensor on board: you can measure your blood oxygen saturation with the new Watch. The Series 6 is also powered by a new S6 chip, which Apple says is a dual-core processor based on the A13 Bionic in the iPhone 11.
Apple is launching a new premium subscription service called Fitness Plus. Though it integrates with iPhones, iPads, and the Apple TV, Apple says it's built for the Apple Watch. There are 10 different workout types, including yoga, cycling, and dance, and the company says new workouts will be added every week. The service will launch before the end of the year. It will cost $9.99 per month, or you can subscribe for a full year for $79.99.
---
ONE TRAILER TO WATCH
US Release Date: November 20, 2020

Starring: Ana de Armas, Rami Malek, Daniel Craig

Directed By: Cary Joji Fukunaga

Synopsis: Bond has left active service. His peace is short-lived when his old friend Felix Leiter from the CIA turns up asking for help, leading Bond onto the trail of a mysterious villain armed with dangerous new technology.
---
ONE QUESTION TO ASK YOURSELF
Am I being good to myself?
---
ONE WORKOUT TO TRY
Apple Fitness+ is a new fitness experience for everyone, powered by Apple Watch. Try world-class workouts by the world's top fitness trainers. Work out anytime, anywhere, and see your personal metrics onscreen in real time. Find it inside the Fitness app on your iPhone, iPad, or Apple TV.
Coming late 2020. Three months free when you buy an Apple Watch.
---
❤️ SHARE WITH A FRIEND
Thanks for reading. If you liked today's newsletter, I'd love for you to share it with a friend. You can also leave a comment, I'd love to read your feedbacks !
---
Are you new here? No problem! Here are my latest newsletters.
---
If you want to know a little more about my work and my world, click on a link below !