Perfect is the enemy of good
Or more literally the best is the enemy of the good, is an aphorism which is commonly attributed to Voltaire who quoted an Italian proverb in his Dictionnaire philosophique in 1770: "Il meglio è l'inimico del bene"
Since the creation of my personal blog in January, I want to launch my own newsletter. I thought about several concepts, tried different tracks and wrote about ten drafts.
But every time, "the perfect" kept me from moving forward. Today, I decided to stick with "the good" and go for it. So, I am proud to present my very first newsletter, which I hope will be the first of a long series.
1% better every day at 11:11am
The concept is very simple. Monday is the weekly recap of the previous week. Tuesday to Sunday, I send you a newsletter every day at 11:11am with :
1 idea to think about

1 quote to share

1 content to learn something (video, podcast, book,…)

1 question to ask yourself

1 person to follow

1 workout to be in shape
You can find more detail > here
---
ONE BOOK TO BUY
The Way of the Essentialist isn't about getting more done in less time. It's about getting only the right things done. It is not a time management strategy, or a productivity technique. It is a systematic discipline for discerning what is absolutely essential, then eliminating everything that is not, so we can make the highest possible contribution towards the things that really matter. 

---
ONE IDEA TO THINK ABOUT
An AI-DJ powered by the Spotify of everyone at a party ?
As the years go by, the algorithms become more powerful. Many jobs are going to be replaced over time, from fitness trainers to nutritionists to in-store salespeople. We have become data generating machines. While creating a playlist on spotify, I realized how powerful the algorithm is. With a few clicks, Spotify started to offer me music that was 100% in line with my tastes. Why not create a AI-DJ powered by the Spotify of everyone at a party ? So that you have the perfect playlist mix by an AI that evolves according to who comes in and who goes out of the party.

---
ONE TEXT TO READ
Sex Matters: From Sex to Superconsciousness by Osho
"Forget all your promises—they were right when they were given, but the time has changed, you have changed. You both are standing at a crossroads, ready to move in different directions; perhaps you may never meet again. Make it as graceful as possible. And once you understand that it has to happen, gracefully or ungracefully, then it is better to make it graceful. At least, your lover will live in your memory, you will live in the memory of the lover. In a certain way, those moments together will always enrich you. But part gracefully."

---
ONE QUESTION TO ASK YOURSELF
If you could do only one thing with your life right now, what would you do?

---
ONE PODCAST TO LISTEN TO
"If I can continue to outdo me from the day before, then I am ahead. That's the newfound energy that I got out of life now. I'm on this amazing 'Rocky' story with myself – it's in my head. Nobody else is watching this movie but me. This is 'Rocky.' This is the comeback. I'm going to come back better than ever." - Kevin Hart

---
ONE WEBSITE/APP TO USE
Unsplash is a website dedicated to photo sharing under a free license (Unsplash license). The site has more than 120,000 contributing photographers and generates more than 10 billion "prints" (servers) per month and has more than 1 million free high definition photos.

---
ONE PERSON TO FOLLOW
Liz and Mollie talk about anxiety and life problems, with small, easy-to-understand drawings. It's painfully real (and true) !

---
ONE QUOTE TO SHARE
If you don't prioritise your life, someone else will - Greg McKeown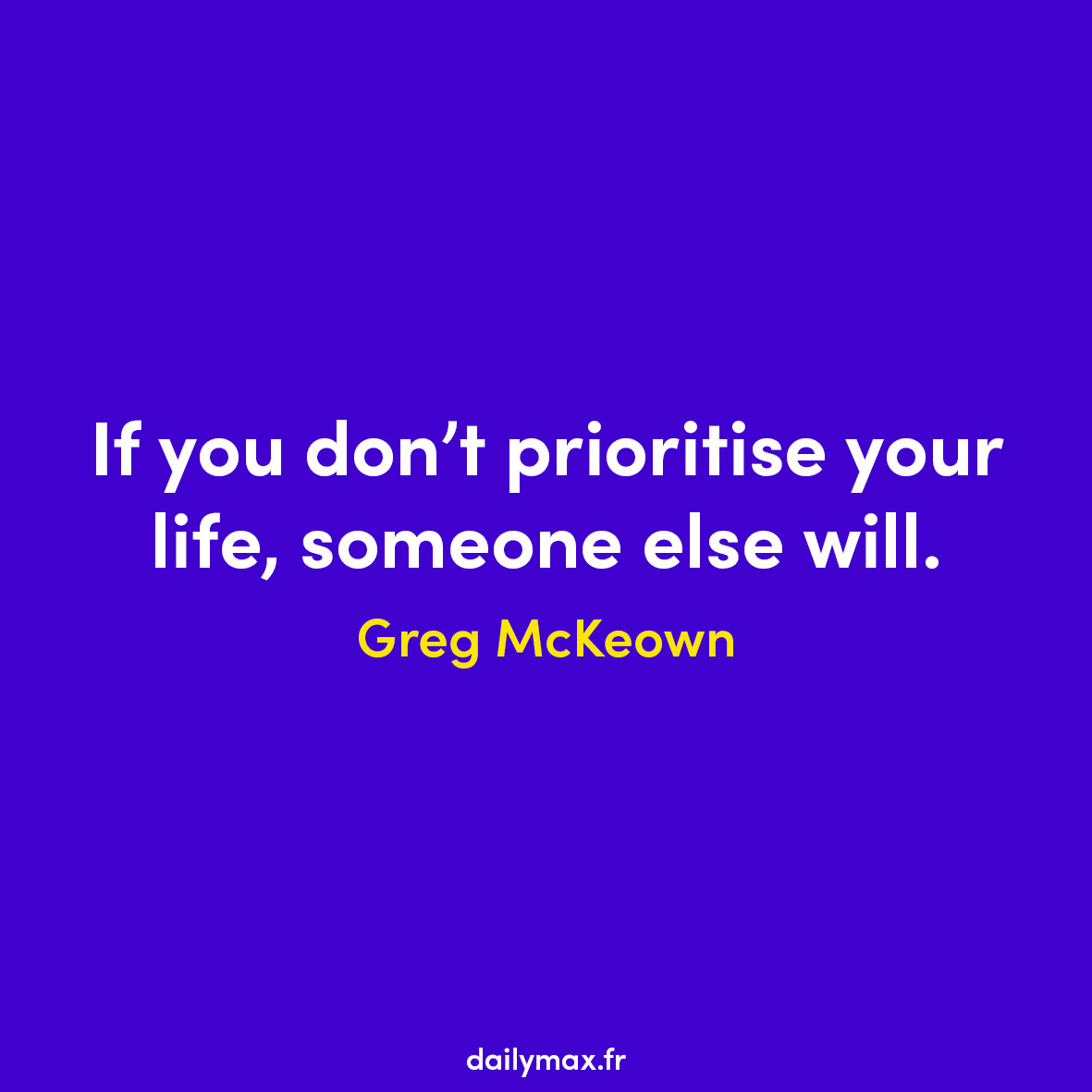 ---
ONE VIDEO / DOCU TO WATCH
Whether you like basketball or not, whether you like Michael Jordan or not, this documentary is a must-see. The Last Dance has become the world's most popular documentary in Netflix… in the two weeks since its debut !

---
ONE WORKOUT TO DO
405 reps / time : 15 to 30 min
10x burpees / 10x climbers / 10x Jumps
25x burpees / 25x climbers / 25x Jumps
10x burpees / 10x climbers / 10x Jumps
Go for 3 rounds. If you do it in less than 20min, you're are in a pretty good shape !
---
ONE ARTICLE TO READ
"The wildly popular Sangria and Secrets with Drag Queens, hosted by Lisbon-based Pedro and his six roommates, has earned over $130,000 in one month. These hardworking queens teach guests the secrets to the perfect Portuguese sangria recipe seven days a week, with multiple showtimes each day."

---
ONE MUSIC TO DANCE TO
This mix, of African vocals with electro beats, is vibrant! It's my big blow of the week!

---
---
WHAT'S UP IN BONDI BEACH - WEEK #22
We just passed +2000 dreams on Timeleft including +700 dreams which have at least one member who already done it. It means that our community can help each other make hundreds of dreams come true. We want to create white papers to help people conquer their dreams. So if you know a good copywriter, let me know > max (at) tmlft.com

I started the REBORN CHALLENGE at the beginning of May. I created this challenge to purify my body and mind: zero caffeine, zero alcohol, zero sugar, zero porn and zero meat / fish. To which you add the following routine: 30min meditation + 60min reading + 30min writing. The first 5 days were awful, but after that it's just happiness!
Since the beginning of the month, I have been practicing a CALORIC DEFICIT (-25%). It's a real mental challenge! I have learned a lot about my nutrition and my "bad" eating habits. I realized how much too many calories I was consuming, despite a "healthy" diet. The good news, which I will confirm with a DEXA Scan next week, is my muscle gain (+4kgs) without moving my bodyfat %.
FYI : I'm the co-founder of Timeleft, a "bucket-list social discovery platform". We launched this project in April 2020 because we believe everyone should wake up everyday inspire to go after their dreams.

---
Let's keep in touch on your favorite social media, just click below !