The climb of the Mont Blanc : why I did it and how you can do it too
1% better every day at 11:11am - newsletter #062
I like to start my bucket list articles by remembering "why". I have to admit that for this high mountain challenge, I have a hard time remembering how I got here… Especially since my image of high mountain alpinism before this ascent looked like this :
When I decided to create a bucket list with 100 dreams on it last November, seeing the difficulties of finding ideas (the proof is in this picture), I quickly turned to "sports" and "out of ordinary" challenges. "Climbing a mountain" seemed obvious at the time. By learning more about the subject, I understood that a "+4000m mountain" was already a good first step for a first time.
Pro tips: did you know that you can climb Mont Blanc in 3 different ways? Each one with a different level of difficulty (see diagram below)
To my surprise, when I arrived at the exit of the Aiguille du Midi cable car (65 euros round trip and 20 minutes to reach 3842 m), I discovered that there was no "control" and that everyone could freely take the ridge to go down to the Cosmiques. Scary…
It is obvious that the mountain (just like the sea) does not forgive and every year people die up there. Taking a guide is non-negotiable. You absolutely need a guide who knows the mountain well, has been practicing for several years and (even better) knows you a little bit. We do not improvise overnight an ascent to +4000m.
You need equipment, which is not the same as what you need to go skiing: crampons, ice axe, harness, helmets,… For my part, I got half of it on loan from Nicolas, and the other half I rented from Snell Sports directly in Chamonix (for 100 euros for 3 days). Your ski pants can do the job as well as your fleeces, hats and gloves.
Then, the weather dimension is SUPER important. You don't want to find yourself at 4300m in the middle of a snowstorm. Even in the sun of August, you can freeze when you get to the top. You need some luck or several days to reach the right window of opportunity.
Finally, you have to acclimatize to the altitude. You don't go directly from Chamonix (1035m) to Mont Blanc du Tacul (4248m). I explain this in detail in my adventure below!
We took 4 days in Chamonix to achieve this challenge. The first day for a 20km trail in the mountain to go up to 2000m of altitude. The second day to go up to 4000m (finally 3900m…). The 3rd day to do the ascent. And the 4th day for a small trail of 10km to decompress.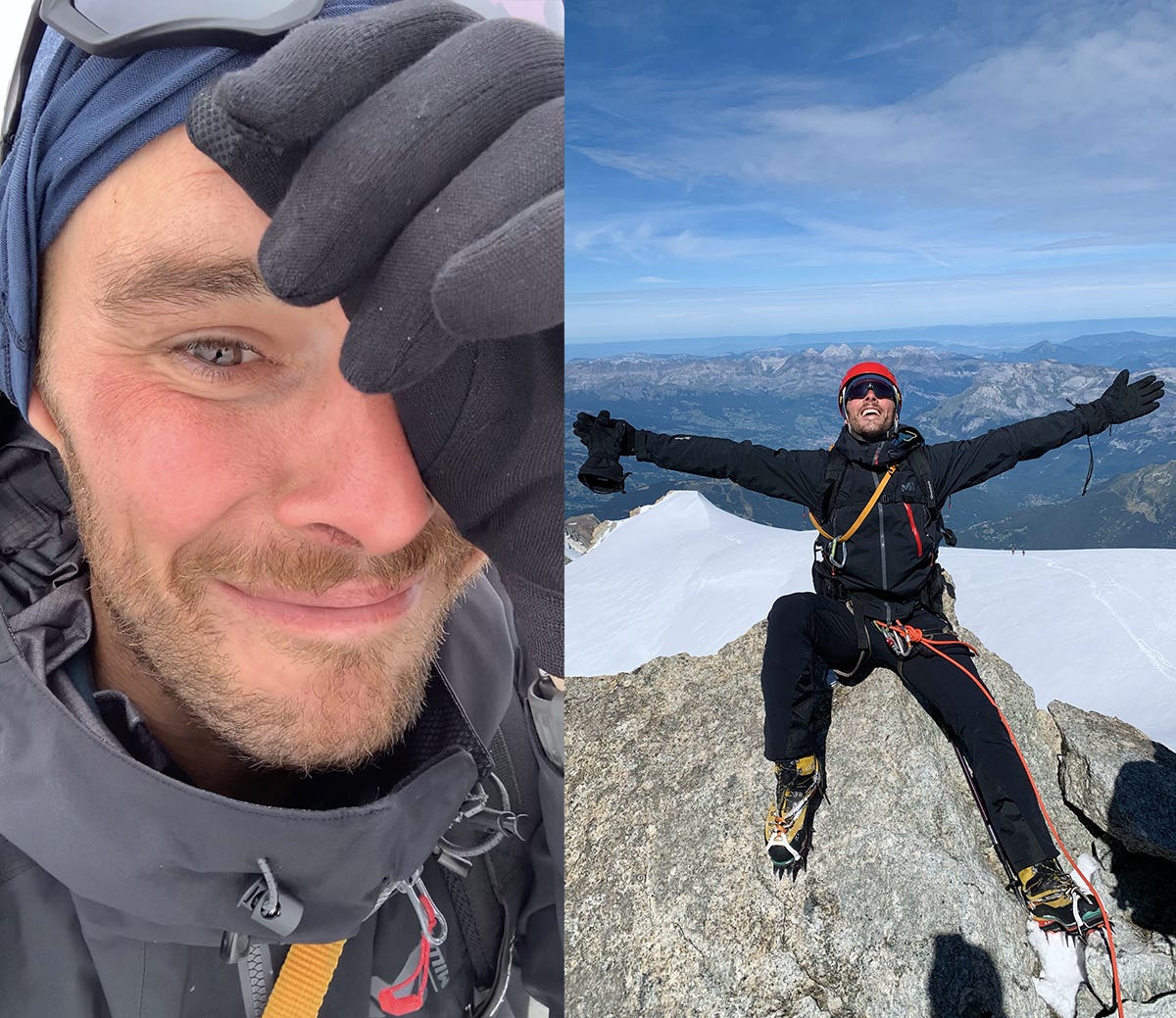 From tears of suffering to tears of joy in less than 24 hours
---
ONE QUOTE TO SHARE
"Treat the Earth well. It was not given to you by your parents, it was loaned to you by your children." - Native American proverb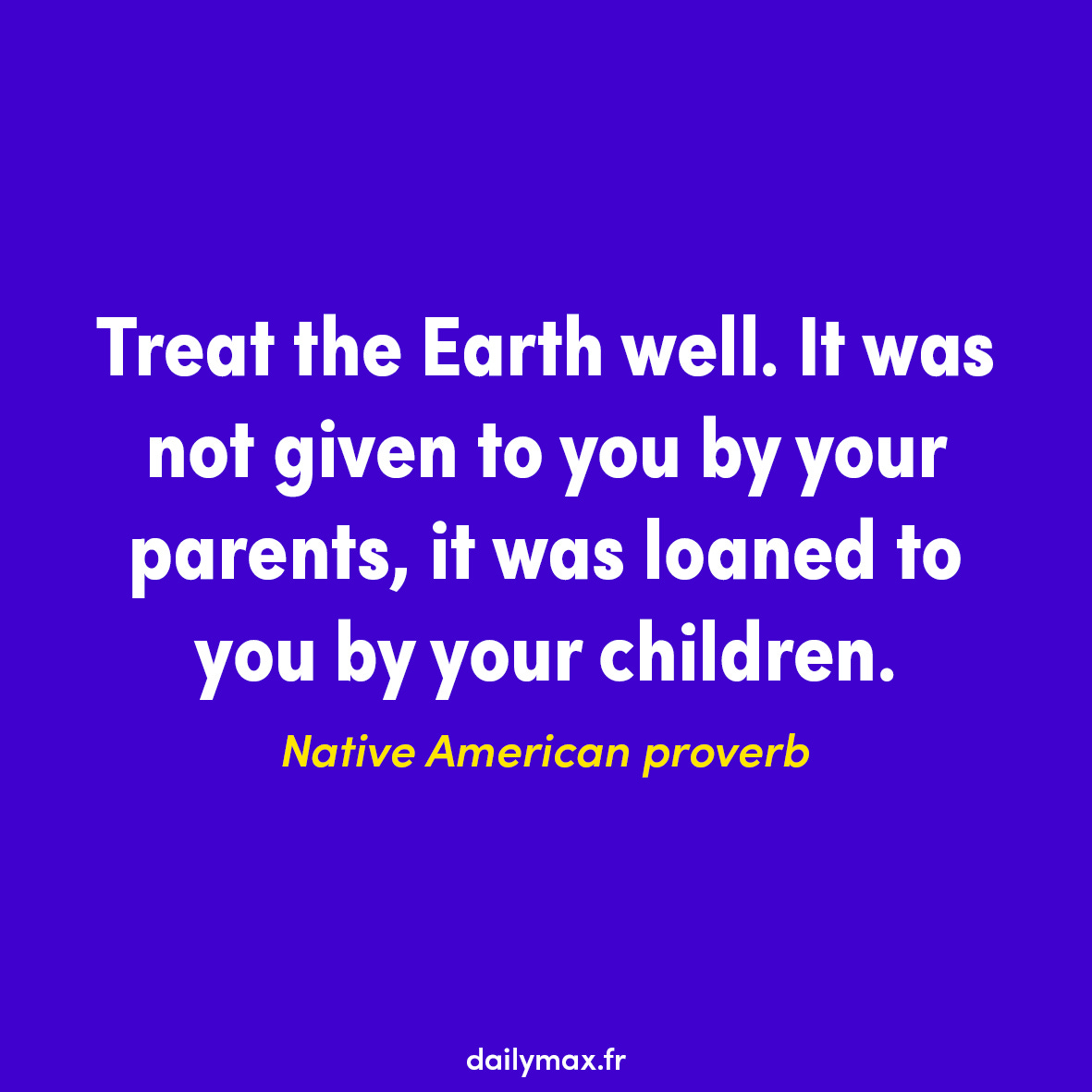 ---
ONE ARTICLE TO READ
On July 1, one of the world's top Apple analysts, Neil Cybart, wrote an article titled "Apple is pulling away from the competition." Since then, Apple has gained $500B+ in market cap and -- on the road to becoming the world's first $2T company -- smoked its Big Tech frenemies.
Each of its new products is designed to handle tasks once managed by sibling devices -- and in "an increasingly personal way." Computing tasks are moving from the Mac to the iPhone to the Apple Watch -- while all of Apple's products work seamlessly together (except the charger cables).
In comparison, Apple's top tech competitors are all over the place:
Samsung is aimlessly launching products just to be "first" (i.e., foldable screens)

Amazon bet big on the Echo instead of wearables

Microsoft's Surface has failed to break through with consumers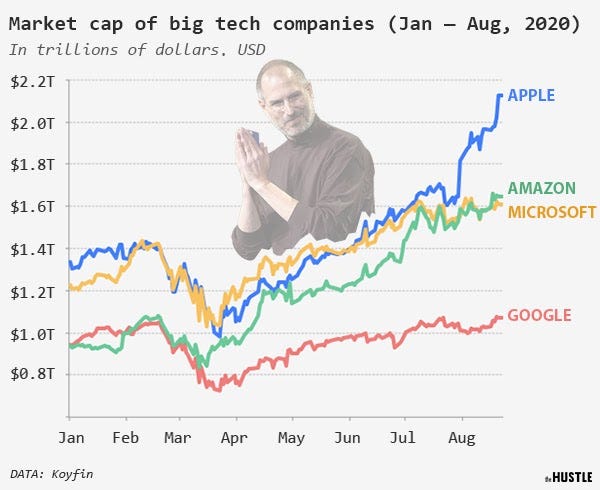 ---
ONE VIDEO TO WATCH
Super League Triathlon brought racing back with the first major professional swim, bike and run of 2020 and a trailblazing new concept.
In a first for the sport, the SLT Arena Games is an amalgamation of real life and virtual racing and provide an immersive viewing experience that allows fans to get up close and personal with the best triathletes in the world!
---
ONE PERSON TO FOLLOW
Kilian Jornet, 32, is widely considered the world's best ultra-distance and mountain runner. In 2017, he conquered Mount Everest twice in one week without using supplemental oxygen or fixed ropes. A project called Summits of My Life has taken him to the peaks of Matterhorn, Mont Blanc, Denali and Aconcagua.
He is a six-time champion of the long-distance running Skyrunner World Series and has won some of the most prestigious ultramarathons, including the Ultra-Trail du Mont-Blanc, Grand Raid, the Western States Endurance Run and the Hardrock Hundred Mile Endurance Run. He holds the fastest known time for the ascent and descent of Matterhorn, Mont Blanc, Denali and Everest.
> His instagram <
---
ONE QUESTION TO ASK YOURSELF
What's holding me back that I have to give up this year?
---
ONE WORKOUT TO DO
30 Pull-ups in a Row | Weekly Training Routine
One of my physical challenges this year is to do 20 pull-ups in a row. To do this, I watched a lot of videos before I started and decided to begin with this program, which I ran for 2 months, at a rate of 300 pull-ups in total per week.
I went from 7 to 13! I still have a long way to go...
---
❤️ SHARE WITH A FRIEND
Thanks for reading. If you liked today's newsletter, I'd love for you to share it with a friend. You can also leave a comment, I'd love to read your feedbacks !
---
If you want to know a little more about my work and my world, click on a link below !