The list of the 75 books I have read over the last 600 days
1% better every day at 11:11am - newsletter #065
I knew the site by name, but I had never really paid much attention to it. Do you know Goodreads? It's a book review and rating website founded in December 2006. It has quite a history...
By December 2007, the site had over 650,000 members and over 10,000,000 books had been added to the database. By July 2012, the site reported 10 million users, 20 million monthly visits, and 30 employees. On March 28, 2013, Amazon announced the acquisition of Goodreads for an undisclosed amount; and on July 23, 2013, the website reported that the number of users had grown to 55 million members, a 200% increase over the past 11 months.
I have just spent 1 hour listing all the books I have read since the beginning of last year. For those of you who don't know, I started reading very late, during my mid-thirties crisis! I took the time to explain (here) how I went from "zero books a year" to "1 book every week".
The platform offers many useful features for those who like to read often, such as recommendations based on your previous readings or your friend's favourite books. The design is a bit old-fashioned, but it doesn't prevent the site from being very efficient and intuitive.
I love the "2020 Reading Challenge" section! Will you join the challenge with me? (if yes, click on the image below)
I like also the "compare your list with a friend" feature which allows you to see the books you have in common, and the ratings you each gave. For example, with my friend Christian, I discovered that we share some common points in life such as triathlon and Digital, but this was not reflected in our books (5% reading in common).
---
ONE QUOTE TO SHARE
"Chains of habit are too light to be felt until they are too heavy to be broken." - Warren Buffett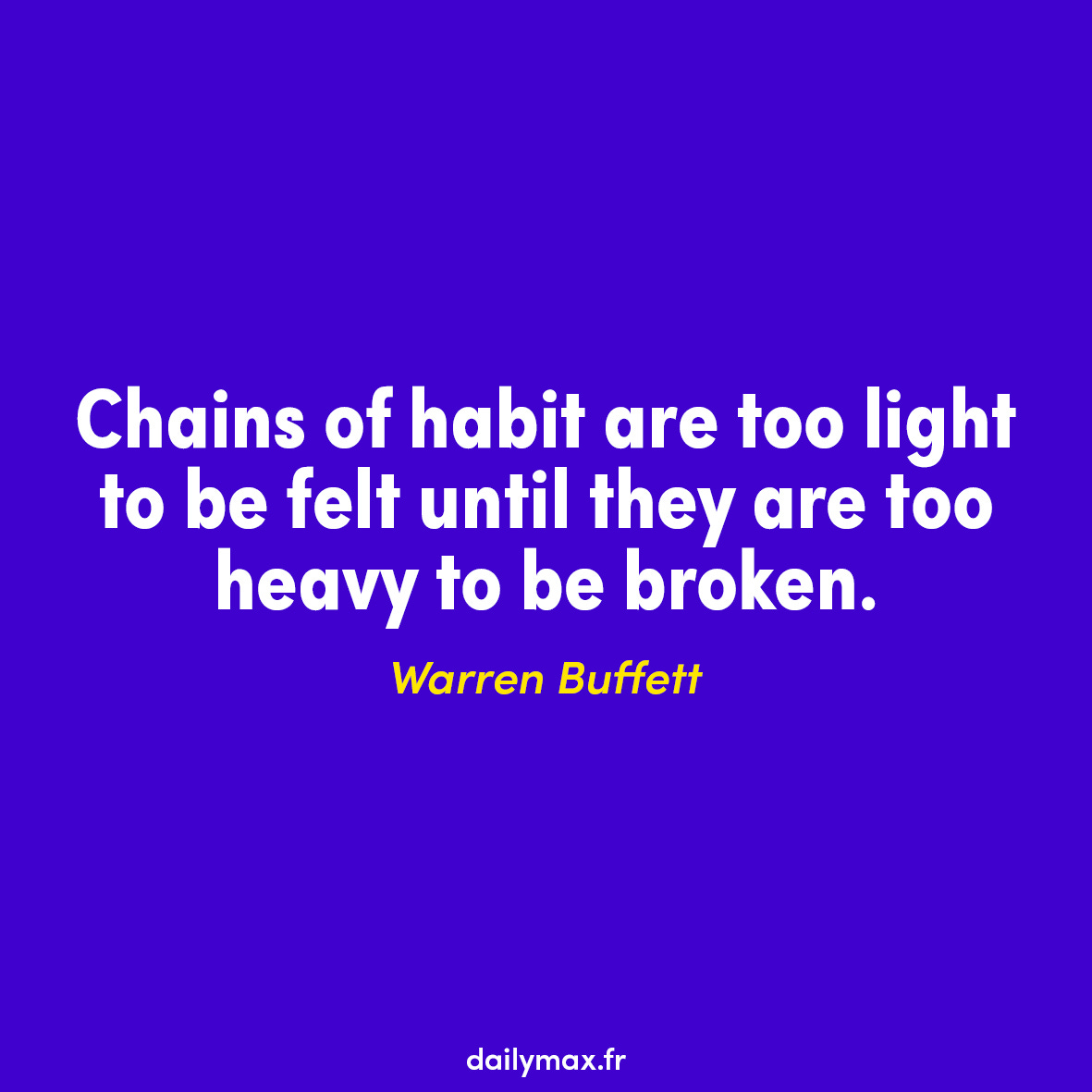 ---
ONE ARTICLE TO READ
Yesterday, Amazon anointed its first major play in the wearables market with wings. The Halo wristband packs all the must-have trackers—cardio, sleep, heart rate, temperature—but two new features may be more polarizing than chewing on ice cream:
Tone uses built-in microphones to periodically listen to a user's voice and log their emotional state.

Body creates a 3D body scan using smartphone photos, then uses AI to calculate body fat percentage. After five months pounding quarantine Cheez-Its, count us out.
Halo doesn't include a screen (users access their stats through a smartphone app), and Amazon will keep user profiles separate from Prime accounts. It's also breaking from the industry norm by charging a $4/month subscription.
---
ONE PERSON TO FOLLOW
Don't be fooled by its name, this instagram account is a real gem! Every day, it spreads a thought or a joke by betting on the content and not on the form. I'll let you judge for yourself with the 9 examples below!
---
ONE QUESTION TO ASK YOURSELF
Is this person someone I want to see weekly for the next 30 years?
---
ONE WORKOUT TO DO
405 reps / time : 15 to 30 min
10x burpees / 10x climbers / 10x Jumps
25x burpees / 25x climbers / 25x Jumps
10x burpees / 10x climbers / 10x Jumps
Go for 3 rounds. If you do it in less than 20min, you're are in a pretty good shape !
---
❤️ SHARE WITH A FRIEND
Thanks for reading. If you liked today's newsletter, I'd love for you to share it with a friend. You can also leave a comment, I'd love to read your feedbacks !
---
If you want to know a little more about my work and my world, click on a link below !