The simplest and most efficient productivity tool I know (in 15min every morning)
1% better every day at 11:11am - DailyMax #073
I would like to start this newsletter with a quote from Greg McKeown: If you don't prioritize your life, someone else will. This may seem obvious to you, yet so few of us "prioritize our lives". Yet this is the most effective way to increase productivity.
If you can identify yourself in any of the following situations, then your potential for improvement is enormous :
You plan to make a list of things during the day and end up having done everything but what you planned.

You arrive at the office without having defined what your 3 priorities for the day will be.

You are addicted to "back-to-back" meetings

You often say "I don't have time" or "I have too many things to do".
The most powerful productivity tool I've ever come across is so simple that you might be disappointed. The idea is simply to regain control of your days by prioritizing what is important to you, so you don't let others do it for you.
All you need is a small notebook, a pen and 15 minutes before you start your day. If you sleep for 8 hours (like me), you have 16 hours at your disposal every day. The question to ask yourself is: how do you want to use those 16 hours?
Take your notebook and draw 16 blocks. Then take your todo list for the day or week, and place what's important to you, what you want to accomplish by the end of the day or week, in these 16 blocks.
This exercise will help you to project yourself on your day, to place what you would like to see moving forward and above all to realize that in the end... 16 hours is a lot of time at your disposal!
Normally it should not take you more than 15/30min. Of course, there is no need to be too precise and write everything down to the minute. What we are looking for here is simply to put "what matters" in an agenda to make sure that it happens.
Here is an example from my notebook:
Try doing this exercise every morning for 30 days and you will be amazed by the impact on your productivity!
Ps : Saying "yes" when we should be saying "no" can seem like a small thing in the moment. But over time, such compromises can create a life of regrets.
---
ONE QUOTE TO SHARE
"I may not have gone where I intended to go, but I think I have ended up where I needed to be." - Douglas Adams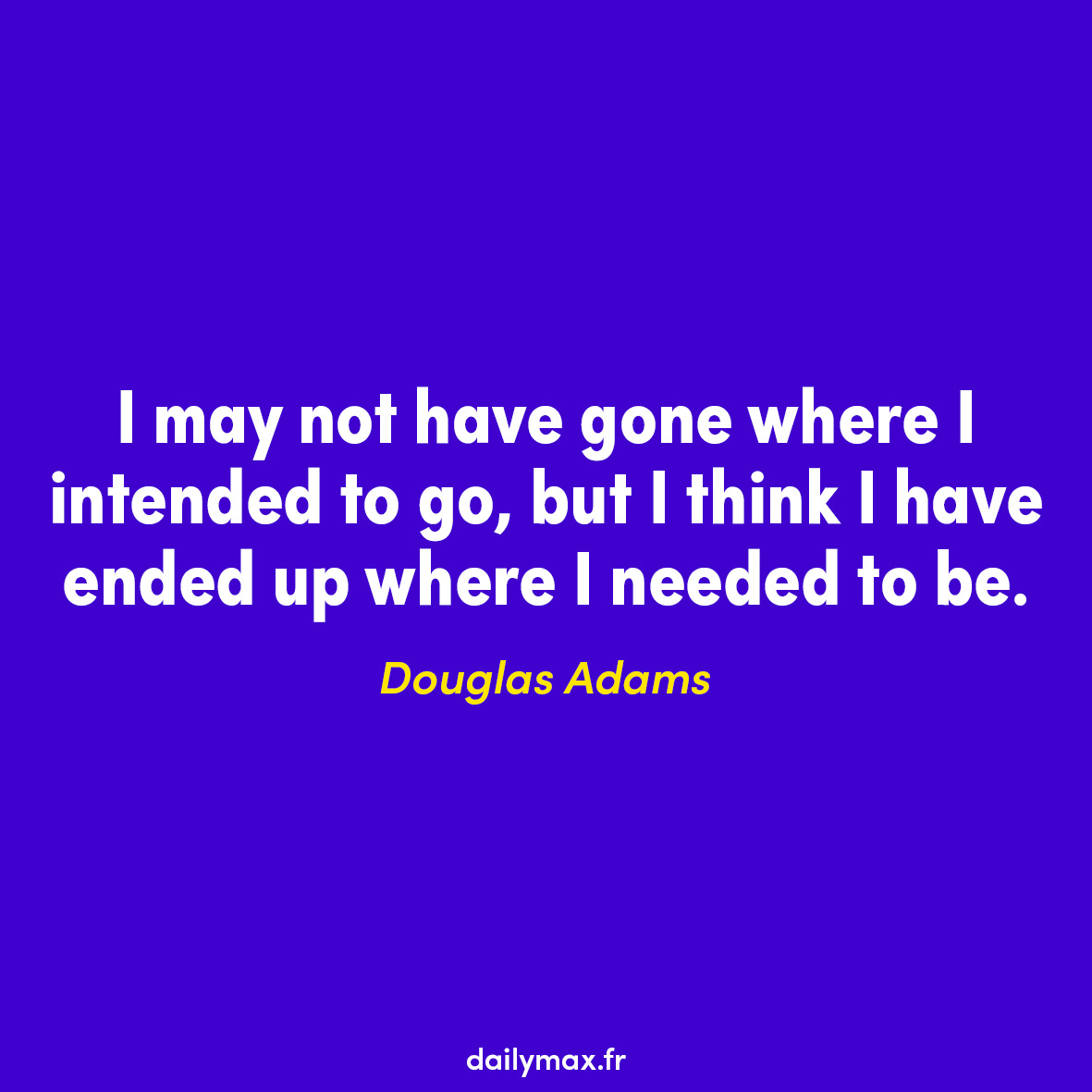 ---
ONE ARTICLE TO READ
Last week Molly-Mae did an Instagram giveaway. She spent £8k on gifts. So far it's returned:
270k new YouTube subscribers

210k new Instagram followers

550k new followers of her brand, Filter by Molly-Mae
That's < 1p / fan. Possibly the best ROI I've seen.
---
ONE PERSON TO FOLLOW
I came across this instagram profile by chance, and I was immediately seduced! This young "Jedi with Galaxy Note 20" is a talented Thai artist who likes to describe everyday situations and what can happen in a loving couple.
---
ONE ADS TO WATCH
Hugh Jackman founded Laughing Man coffee so he could give back 100% of his profits to the fair trade farmers who grow it - and also to make himself way less of an asshole. That coffee is actual magic.
---
ONE QUESTION TO ASK YOURSELF
Are you doing it because you have to or because you want to?
---
ONE WORKOUT TO TRY
Ok, it's not a workout but it's worth it! One of the best known motivational videos on YouTube. Listen to it closely and loud, it will give you chills...
---
❤️ SHARE WITH A FRIEND
Thanks for reading. If you liked today's newsletter, I'd love for you to share it with a friend. You can also leave a comment, I'd love to read your feedbacks !
---
Are you new here? No problem! Here are my latest newsletters.
---
If you want to know a little more about my work and my world, click on a link below !