All my calories consumed (+93k) and burned (+112k) last month in one chart
1% better every day at 11:11am - newsletter #066
How to know "objectively" if your nutrition is going in the right direction ? The simplest and most effective way is to count your calories. (more detail here)
I already know that many of you, reading the term "counting calories", will probably close this newsletter or make a negative judgement. And I understand you! I was like you just a few months ago.
Sorry to insist! But what I discovered should really be taught to as many people as possible. We know that to lose weight you need to burn more calories than you eat. And the opposite is also true: no matter what you eat, no matter what you do, if you eat more calories than you burn, then you put on weight. A little bit every day.
It's simple and yet so complicated.
To try and make you realize what I've figured out, here are all the calories I consumed and burned last month in one graph. X-axis, the days of the month. Y-axis, my caloric balance. When the number is below zero, I have "lost weight". When the number is greater than zero, I have "gained weight".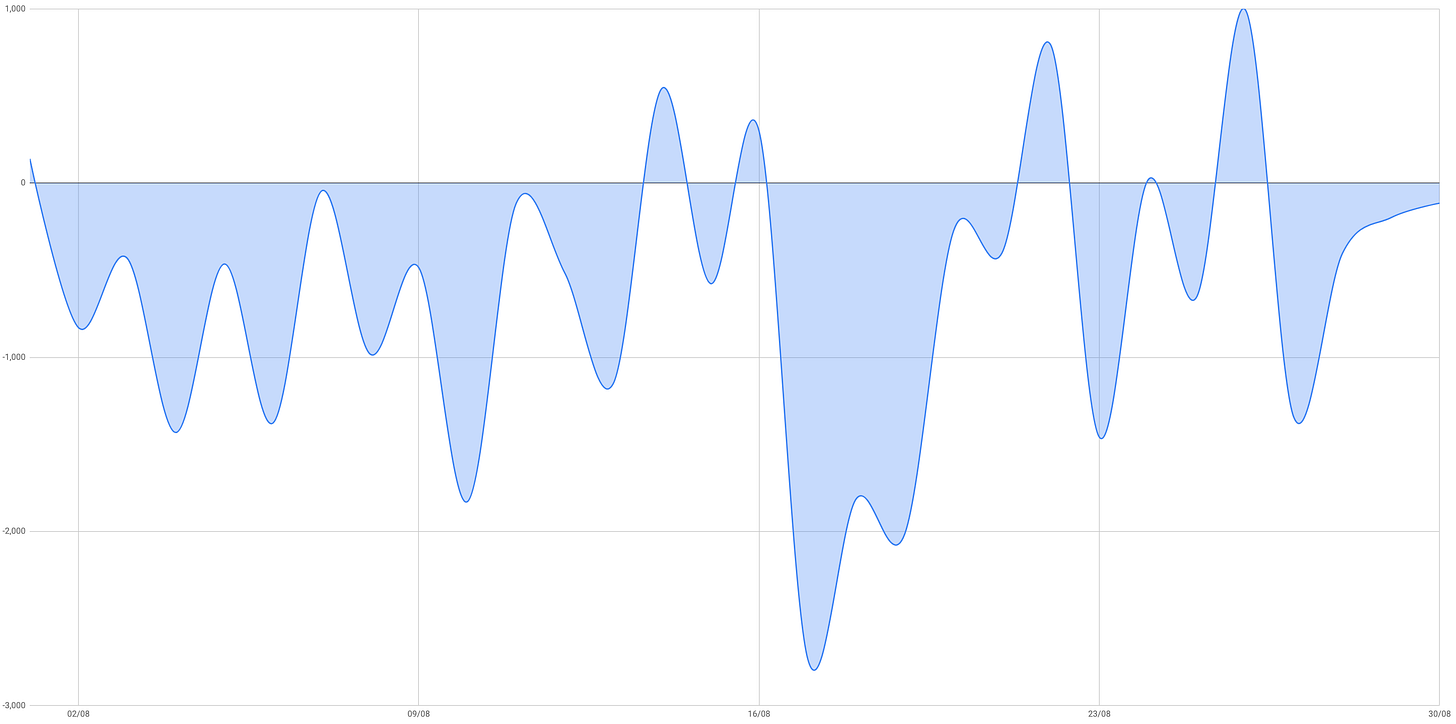 This exercise has many advantages, such as allowing you to objectively see how your diet is going or making you feel less guilty when you have a "cheat meal / day".
You can see in the yellow square, the averages and sums of the previous month. 93,450 calories consumed for 112,317 calories burned, i.e. a calorie deficit of -13%!
I'm not on target (-25%) but considering all the restaurants I've been able to do, I'm doing very well! It is obvious that the ascent of Mont Blanc (from the 17th to the 20th) has helped the monthly balance.

I am not going to go into that level of detail today, but it is of course important to follow your macro-nutrient composition as well. If you want to maintain your muscles during weight loss, you need a good 25% protein per day.
Despite my food supplements, I am "only" 18% protein. I will explain why this is complicated in another newsletter! (and no, it has nothing to do with the fact that I am a vegetarian)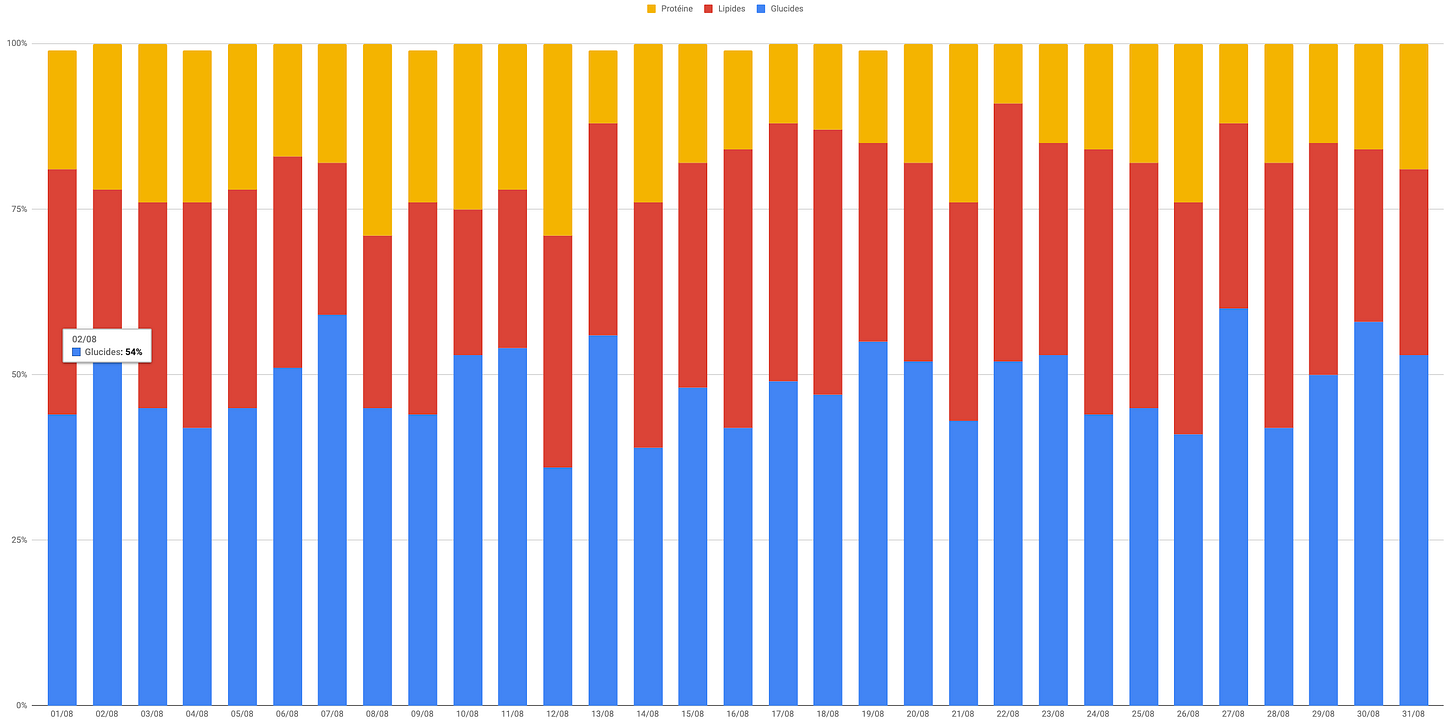 If you would like to set up this exercise to realize what I realized at the beginning of the year, feel free to send me a message, I will give you the first steps.
---
ONE QUOTE TO SHARE
"I've learned that people will forget what you said, people will forget what you did, but people will never forget how you made them feel." - Maya Angelou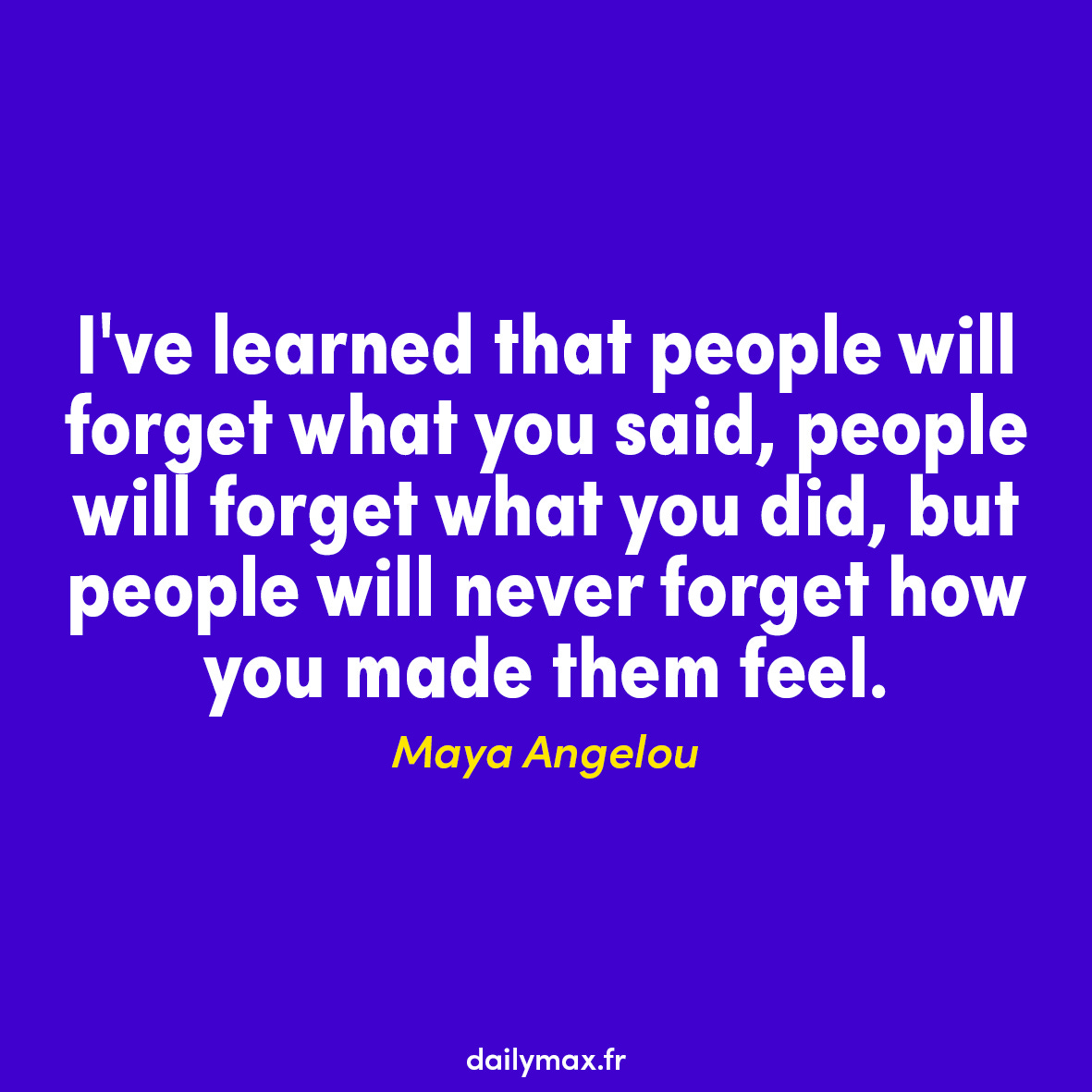 ---
ONE ARTICLE TO READ
A handful of startups are trying to end our misery. Everyone in Silicon Valley wants to disrupt the calendar:
Some players in the calendar space are even trying to make scheduling "fun"
The startup IRL has raised $11m with the mission of building a social calendar platform, where you check the calendars of hip people who live near you. It's kind of like Instagram meets scheduling.
The next frontier in the digital calendar arms race could very well usher in a new class of "calendar influencers" who hype up virtual Megan Thee Stallion concerts just by adding them to their public plans.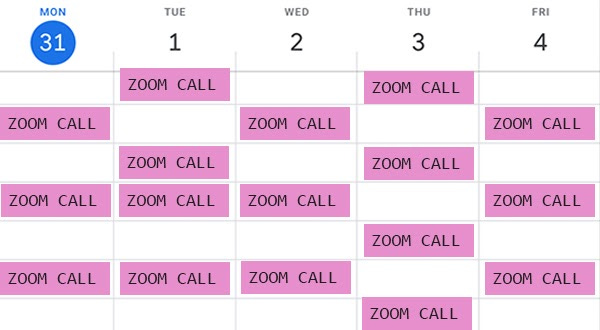 ---
ONE VIDEO TO WATCH
Fancy mentors are not a pre-requisite to growth & learning. That education is more freely available that we realize. It's about being present with the every day people we encounter daily. It's about listening. And it's about empathy. Because the prophets walk among us.
---
ONE QUESTION TO ASK YOURSELF
What mistakes did I make today, and what can I learn from them?

---
ONE WORKOUT TO DO
Cycling is a fantastic way to lose weight, and burn fat, but when it comes to weight-loss you should approach it with good nutritional practises and realistic goals. If you're looking to shift a few pounds or simply approach optimal race weight, these tips will help you lose weight in a healthy and sustainable manner.
Try to avoid fad diets and starving yourself of the required calories that exercise requires.
---
❤️ SHARE WITH A FRIEND
Thanks for reading. If you liked today's newsletter, I'd love for you to share it with a friend. You can also leave a comment, I'd love to read your feedbacks !
---
If you want to know a little more about my work and my world, click on a link below !